Comedy Waiters for Parties, Events, Weddings, Corporate Events, in fact any event where there's people. What happens? Well, imagine a hidden camera show, but without the cameras. Well that's what's going on when you book the Comedy Waiters.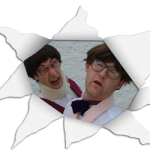 When the waiters appear, the whispers in the room start and heads start to turn, "Are these guys for real?".
What we do!
We serve food as if we are real waiters, but with a little attitude (as if we don't want to be there). We don't know much about what we are serving, apart from it could be hot! Fairly unhelpful if questions are asked, such as "How did you break your arm?". All the real staff are prepped beforehand to say that we are agency staff. This adds a bit more realism to the performance. Your audience will be amazed as their table is being waited on by an unusual looking waiter. When tables are cleared the faces of your guests will be shocked at the way the plates are stacked up high and the guests are asked to help with the clearing up by passing round the plates to the waiter. When the used cutlery goes into the pockets of the Comedy Waiters the laughs really start to get louder, The comedy waiters are a great way to throw a spanner in the works…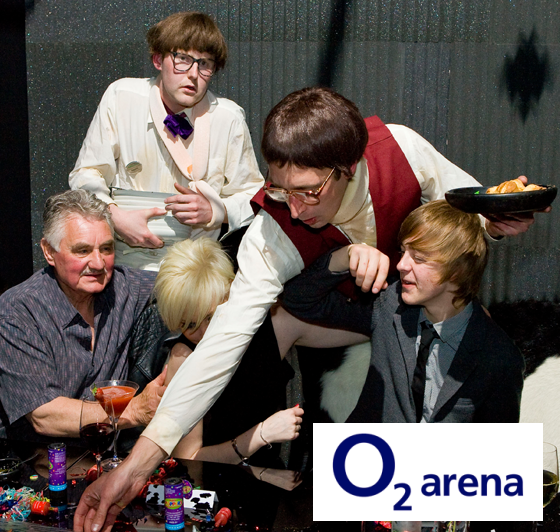 What we don't do! 
We don't throw food. We don't take food away from anyone. We don't spill or drop food on anyone or thing. We don't interfere with food in anyway. We don't swear or be offensive. We don't stop service.
Just a few word from some of our clients!
"You helped to make our party a huge success and one that will be talked about for a long while yet"  from Bev "The Waiters were sublime – we have never enjoyed a Wedding Breakfast more" All the best,
Tony Gardner
"You went down an absolute treat and the comments back have been fantastic" Regan Bailey, Business Development Manager The Comedy Waiters work very well with the
Comedy Security Guards
as a
package
.